VMware vRealize Operations Insight

Intelligent Operations from Apps to Storage - for vSphere and Physical Hardware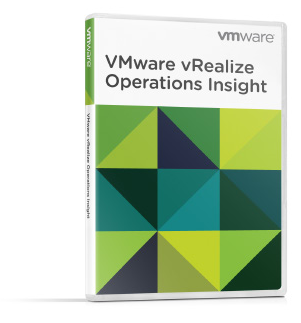 vRealize Operations Insight capabilities are now available in vRealize Suite Standard Edition, which delivers intelligent operations from applications to storage for businesses of all sizes.
While the vRealize Operations Insight product bundle is no longer available, all of its capabilities and more can be found within VMware vRealize Suite Standard edition, which is a comprehensive new offering for customers looking for intelligent operations management for their cloud and on-premises environments. What vRealize Suite Standard Does:
Intelligent health, performance, capacity and configuration management with predictive analytics
Real time log management and log analysis
Automated costing, usage metering and service pricing of virtualized infrastructure and services to help you better manage demand, budget, CapEx and OpEx
Pricing Notes:
All Prices are Inclusive of GST
Pricing and product availability subject to change without notice.
VMware Licensing
VMware vRealize Operations Insight 6 Support and Subscription
VMware vRealize Operations Insight 6 Basic Support/Subscription, 1 Year
VMware vRealize Operations Insight 6 Production Support/Subscription, 1 Year